Posts in category
Press Statement
---
As the country gears up to commemorate women's month the Right to Know Campaign(R2K) is appalled at how leaders elected by the people can be so vicious in attacking and threatening a womxn led organisation with such violence without being held accountable.
On 28 July 2022, the South African Informal Traders Forum (SAITF), represented by the Socio-Economic Rights Institute of South Africa (SERI), urgently applied to the Gauteng Local Division of the High Court, Johannesburg to reverse the illegal eviction of 400 informal traders from the De Villiers trading precinct, situated on De Villiers, Plein, Twist, Joubert, Eloff and King George Streets.
SERI temporarily closed our office after threats were made to harm our staff and burn our offices.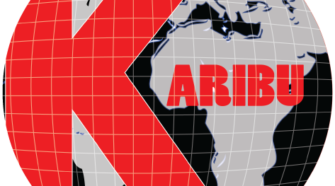 This Message is a Solidarity Call for Support to All Tenants who are Victims of the apartheid Descendant Communicare, the Homeless, Backyard Dwellers, Informal Settlements, Community Activist and Community Organizations to attend and join our Mass Assembly outside the Cape High Court, Keerom Street Cape Town on Friday 1st July 2022 at 10h00.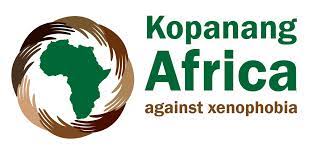 JOHANNESBURG, 22 JUNE. Kopanang Africa Against Xenophobia condemns in the strongest terms the burning of the Yeoville Market in the early hours of Tuesday 21st June.
The Palestine Solidarity Alliance expresses our heartfelt condolences to the family of Mohammed Tamimi, a Palestinian youth activist who was shot by Israeli Occupation Forces for the second time yesterday.
Right in the middle of the COVID pandemic when the workers and poor of South Africa were sliding deeper into poverty and joblessness, the government announced a R600 million/3-year cut in the budget to the CCMA as part of its economic austerity drive.
The South African Jewish Report has been expelled from the Press Council of South Africa (PCSA) with immediate effect after refusing to obey rulings from the Acting Press Ombud and the PCSA Chair of Appeals, Judge Bernard Ngoepe.
Global South Against Xenophobia (GSAX) notes the intended launch by Operation Dudula of their xenophobic movement in Cape Town on Saturday, 14 May 2022.
Sekhukhune Combined Mining Affected Communities (SCMAC) in collaboration with the Twickenham host communities invite all the media houses, civil society organisations, trade unions and working class formations to a protest scheduled to take place at the Anglo American Platinum`s Twickenham mine in Burgersfort, Sekhukhune district in Limpopo province on Friday 13th May 2022 at 9:00.
The Palestine Solidarity Alliance expresses our heartfelt condolences to the family of the slain journalist