Posts in category
Press Statement
---
"Revolt, for you have nothing to lose but your chains and your tents!" – George Habash
On this International Workers' Day, we, the waste pickers – who collect and sort recyclable materials from the waste generated by households, businesses, and industries – want to mark this momentous occasion where we can come together and acknowledge the contributions of waste pickers around the world.
Occupied Palestine, April 10th, 2023 – The global trade union movement, which has played a key and inspiring role in its commitment to workers' rights and human rights more generally, has stood in principled solidarity with the oppressed across the world, adopting concrete, ground-breaking,      labour-led sanctions against oppressive regimes.
Global South Against Xenophobia brings to your attention a threat made by a xenophobic individual on social media against the Director of the Helen Suzman Foundation (HSF), Ms Nicole Fritz and her children.
"Until South Africa acts against apartheid Israel we are complicit in its oppression of the Palestinian people" warned Ronnie Kastrils, Patron of the South African BDS Coalition.
The African Diaspora Workers Network (ADWN), Umphakatsi Eco-Peace Village (UEPV) and Community Organising Working Group (COWG) with the support of the Southern Human Rights Defenders Network (SHRDN) hosted a Human Rights Netball Tournament on the 2nd of April 2023.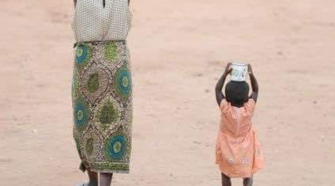 International Socialist Alternative's statement on International Women's Day
We in Kopanang Africa Against Xenophobia want to express our solidarity and sympathy with students protesting at Wits, University of Johannesburg and other universities fee exclusions, accommodation issues, water shortages and other such issues.
Casual Workers' Advice Office condemns miniscule increase to minimum wage