"The Molelekis are a young couple from Mokhesi, Sterkspruit. They started organically farming vegetables during the height of Covid-19, in June 2020, after they left their 9 to 5 jobs. The Molelekis began planting vegetables using new innovative farming methods…"
Famara Diédhiou of the Alliance for Food Sovereignty in Africa (AFSA) has over 15 years of experiences working mostly in rural development in African countries, particularly in the establishment of community seed banks and advocacy for sustainable agriculture and to advance the food sovereignty struggle and to push for African driven solutions.
The protests add to the ongoing political uncertainty in the country, as major opposition parties have announced a boycott of the upcoming legislative elections in December 
Mlungisi Makhanya, president of one of the largest pro-democracy political parties, PUDEMO, whose house was attacked "remains unshaken, defiant"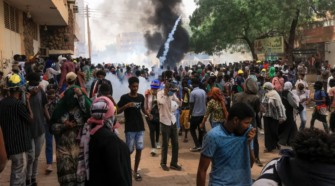 Large crowds of protesters in Sudan faced tear gas and a communications blackout on Thursday as they staged a major round of rallies against the country's military leadership, witnesses said.
Pro-democracy protests that have swept across the tiny kingdom of eSwatini for the past month…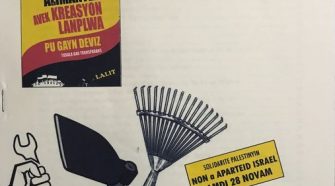 There is an art to political activism. Not just science. Not just hard work. But…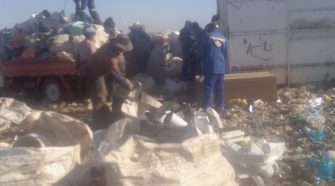 "There are people with chronic diseases, and they are not helped in health centres. They are told to produce the transfer letters from their countries at the health centres. The question is where and how can people…"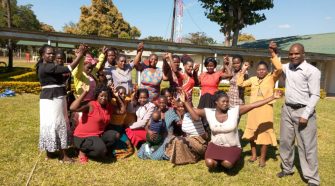 The Sugar Plantation Workers Union of Malawi (SPAWUM) has been doing workshops around issues that women workers face in the workplace. Most…
In November 2017, the era of Zimbabwean long time leader, Robert Mugabe came to a dramatic end. After Emmerson Mnangagwa was purged by the then president of Zimbabwe in what was a succession struggle between the aforementiond and Grace Mugabe…
Funke Omoniyi Johnson is the founder of Mama Tee Fashion and Saidat Taiwo Oshodi is the proud owner of Sai Tai Enterprises Nigeria Limited. They are both…