Thursday, 29 June 2023, Johannesburg – Khanya College held a half-day-long event to provide free legal advice about common issues faced by working class people.
Earlier this year, on 31 March 2023 the president of Uganda Yoweri Museveni signed a new Anti-Homosexuality Bill into legislation.
The Gauteng High Court in Johannesburg, South Africa, on Friday, upheld the rights of all breastfeeding mothers and pregnant women, as well as children under six, to be provided with free health services at public hospitals, reported SowetanLive.
"There has been many experiences of massacres for the people of Palestine at the hands of Israel and children are the biggest target; my young children have lived through two massacres", said Haidar Eid. "Gaza is the largest open-air prison.
"The Molelekis are a young couple from Mokhesi, Sterkspruit. They started organically farming vegetables during the height of Covid-19, in June 2020, after they left their 9 to 5 jobs. The Molelekis began planting vegetables using new innovative farming methods…"
Famara Diédhiou of the Alliance for Food Sovereignty in Africa (AFSA) has over 15 years of experiences working mostly in rural development in African countries, particularly in the establishment of community seed banks and advocacy for sustainable agriculture and to advance the food sovereignty struggle and to push for African driven solutions.
The protests add to the ongoing political uncertainty in the country, as major opposition parties have announced a boycott of the upcoming legislative elections in December 
Mlungisi Makhanya, president of one of the largest pro-democracy political parties, PUDEMO, whose house was attacked "remains unshaken, defiant"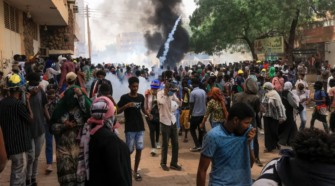 Large crowds of protesters in Sudan faced tear gas and a communications blackout on Thursday as they staged a major round of rallies against the country's military leadership, witnesses said.
Pro-democracy protests that have swept across the tiny kingdom of eSwatini for the past month…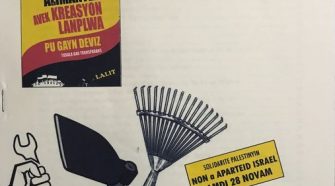 There is an art to political activism. Not just science. Not just hard work. But…