Siphokazi Nkwandla (45) is from Port Elizabeth in the Eastern Cape.
Sylvester M. Ralengau (27) was born in Lesotho, and raised in South Africa.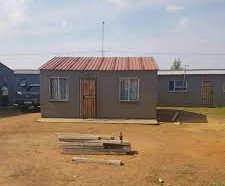 People have been applying for RDP houses since 1996 and some have been waiting for houses since then until now.
As youth, we always look forward to learning from our leaders and gaining as much information from them.
Khanya College is an independent non-governmental organisation established in 1986 as a project of the South African Committee for Higher Education Trust (SACHED).