Posts in category
Corona Virus Updates
---
As schools reopened for all grades, some schools are struggling with space and the structuring of classes. This has caused a confusion for other learners in other schools…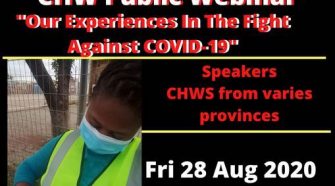 The People's Health Movement South Africa hosted a webinar on 28 August titled 'Our experiences in the fight against COVID-19' where they untangled the issues affecting CHWs in this time of COVID-19…
Schools are battling to make up for the lost days while also managing the hostile environment under which they have come to operate. Learners are not used to learning in such an environment and this could result in an increase in the number of dropouts…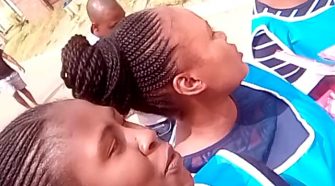 Community Healthcare Workers (CHWs) from different clinics were instructed to do screening in chosen areas during this campaign. They were picked up by buses from their different clinics (south region of Johannesburg) in the morning and returned in the afternoon.
The meeting took place at the local church where they discussed their working conditions. CHWs from all the districts in North West came to represent their clinics.
Some ministers in our Government have unashamedly used the COVID-19 pandemic to enrich themselves. Amidst the pandemics of COVID-19, capitalism, classism, racism and gender-based violence, people of faith have, for the most part, been quiet.
"Apart from the abnormal working hours, there are many other reasons that make working from home difficult. Whilst you are trying to work, there are other people who are in the house making noise or children who need your attention…"
"Even pregnant women are in danger of delivering their babies on the way to Chris Hani Baragwanath Academic Hospital or Bhekisizwe Mlangeni Hospital. Emily Modisane takes her chronic medication from this facility. She has been collecting her medication here monthly…"
The transformation of our education system never took place after 1994. Closing them to protect our children from the COVID-19 pandemic is the best thing to do.
"Since the beginning of the lockdown in South Africa, while the main issue is the pandemic, there has been a buzz around the food crisis. This has made the government initiate things such as the Social Relief of Distress Grant…"
"The Olifantsfontein Police Station, in the East of Johannesburg, has closed and reopened three times now since the lockdown started because some officials tested positive for the coronavirus. Services were rendered outside the premises of the station. Now the station…"