The theme of the Fair is Reimagine and Remake the World! Date: 20 – 23 October 2022 Venue: Newtown Park, Johannesburg Deadline for Registrations: 15 August 2022 Click here to Host Events & Perform – https://docs.google.com/forms/d/e/1FAIpQLSdvZSccKYXfeB83PuBR-iMkAX1K0osRKGuUDxbxRlvobSyq9A/viewform Click here to Exhibit & Sell books – https://docs.google.com/forms/d/e/1FAIpQLSdIpka5uPabjEeV1pKipzuJ8hdF7FthQsQfbAlDZijkXNoUqg/viewform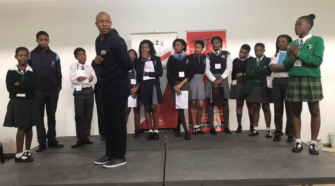 It is that time of the year again. It is time for the 14th Annual Jozi Book Fair Festival.
Nosipho Mdletshe (31) is a young feminist from Protea Glen, Soweto.
The 23rd Khanya College Winter School starts on 17 July 2022 at the House of Movements, in Johannesburg.
The theme of the Fair is Reimagine and Remake the World! Date: 20 – 23 October 2022 Venue: Newtown Park, Johannesburg Deadline for Registrations: 15 August 2022 Click here to Host Events & Perform – https://docs.google.com/forms/d/e/1FAIpQLSdvZSccKYXfeB83PuBR-iMkAX1K0osRKGuUDxbxRlvobSyq9A/viewform Click here to Exhibit & Sell books – https://docs.google.com/forms/d/e/1FAIpQLSdIpka5uPabjEeV1pKipzuJ8hdF7FthQsQfbAlDZijkXNoUqg/viewform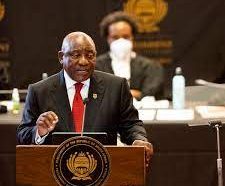 Many sat in front of their televisions on 10 February 2022, waiting for President Cyril…
In celebration of Comrade Oupa Lehulere's life, Khanya College hosted a celebratory memorial on 5
Khanya College is hosting the 13th Jozi Book Fair (JBF) Festival again this year over TWO weekends…
Khanya College in partnership with the Foundation for Human Rights (FHR) has introduced a new 12-month project…
The debate on the re-opening of schools during the COVID-19 pandemic has sparked a lot of controversies…