Below is a list of the miners who were killed by the police at Marikana on 13 and 16 August 2012, compiled by the Socio-Economic Rights Institute of South Africa (SERI) based on presentations made at the Marikana Commission of Inquiry in August 2014.
Thousands of people gathered in the South African town of Marikana to mark a decade since dozens of striking workers were killed in the worst act of police violence since the end of apartheid.
KABUL, Afghanistan – Taliban security forces opened fire over the heads of women who staged a rare protest in Kabul on Saturday — a violent crackdown coming just two days ahead of the one-year anniversary of the group sweeping to power in Afghanistan.
As the country gears up to commemorate women's month the Right to Know Campaign(R2K) is appalled at how leaders elected by the people can be so vicious in attacking and threatening a womxn led organisation with such violence without being held accountable.
On 28 July 2022, the South African Informal Traders Forum (SAITF), represented by the Socio-Economic Rights Institute of South Africa (SERI), urgently applied to the Gauteng Local Division of the High Court, Johannesburg to reverse the illegal eviction of 400 informal traders from the De Villiers trading precinct, situated on De Villiers, Plein, Twist, Joubert, Eloff and King George Streets.
SERI temporarily closed our office after threats were made to harm our staff and burn our offices.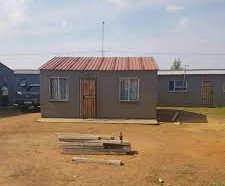 People have been applying for RDP houses since 1996 and some have been waiting for houses since then until now.
Protesters in Sri Lanka who spent the weekend occupying the president's palace have now entered and torched the prime minister's private mansion as well.
After 18 days of nationwide social protests and roadblocks, the Ecuadorian Indigenous movement succeeded in persuading the conservative national government to make concessions on some of its neoliberal economic policies and halt the plan to overhaul the economy with support from the International Monetary Fund (IMF).